<!A HREF="lodges_index.htm" TITLE="home" onMouseover="img_in('home'); window.status='Lodges Home';return true;" onMouseout="img_out('home')">


Mt. Hood's premier bunkhouse lodging with meals for groups
$45
$45 Includes: dinner, one night's stay, & breakfast
Best bargain on Mt Hood!!
Reservations required.
Avoid the gridlock at Government Camp.
Stay at the closest lodging to Mt. Hood Meadows.
We have 2 lodges! (Chinook and Coho lodges)
Just 5 miles, 5 minutes, past Government Camp on Highway 26. (directions)
Enjoy the mountain's best breakfast.
Your Hosts:
Lynne and Mike Annett have been hosting camp groups on Mt. Hood since 1979. Serving groups of 6 to 200 has been their summer task for 28 years. The transition to year `round lodge management in one location is a joy.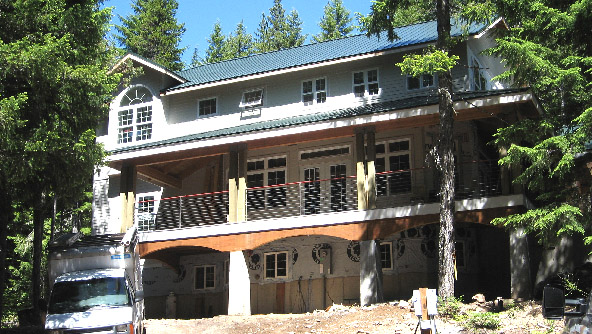 ---
| Mt. Hood Summer Ski Camps | About The Lodges | Reservations | Accommodations |
| Dining | Contact The Lodges | Map, Transportation | Guest Book |
---